About Stu Ritter Mercedes Benz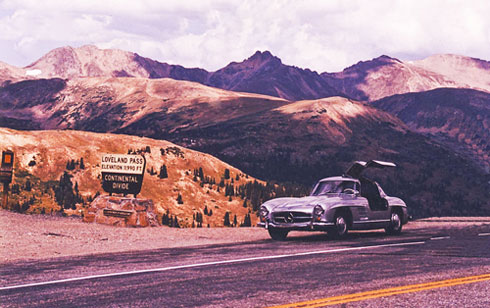 At Stu Ritter, we know and appreciate that an engine, yours, surrounded by metal is more than just a car. That is speaks to and about you—about the love you possess for it.
THAT'S WHY we will always appreciate YOUR NEEDS and determine what YOU WANT with your beloved auto, The Mercedes-Benz.
Stu Ritter Mercedes-Benz (SRMB) was founded in 1975, with the intention of providing a useful service to the Mercedes-Benz owners of Stu's friends and those in Denver. Since then, Stu Ritter has grown to be a trusted, thriving business where MB owners across Colorado, the surrounding regions, and across the nation bring their prized and valued cars. SRMB has been an institution of sorts in the Denver-Metro Area, where Mercedes owners have always gotten straight answers and an exceptional value.
Stu began the shop because he held great respect for the intrinsic beauty and engineering of the Mercedes-Benz product. The shop thrived under his ownership and tutelage for 25 years. In 1991, Stu hired a young man with the same love and appreciation of the MBs. His name is Mark Langston. Mark attended Colorado State University and earned an Applied Sciences Degree in Engineering from Denver Automotive College.
Mark acquired the business from Stu in 2000 and has never looked back. Continuing the integrity of the business, while keeping-up with factual data and trends, he has made a national name for SRMB—Mark knows and understands the intricacies of the brand and the bond owners have to this amazing automobile.